Send Securely
With
PreSend.
PreSend is the FIRST & ONLY, patent & trademark pending, cross-chain wallet & transaction security software solution that ensures users are sending coins on the proper blockchain, to compatible wallets, as well as verifying the coin/asset is compatible with the receiving address. NO MORE ACCIDENTALLY LOST CRYPTO!
5,274
Protected Transactions
$1M
Saved Transactions USD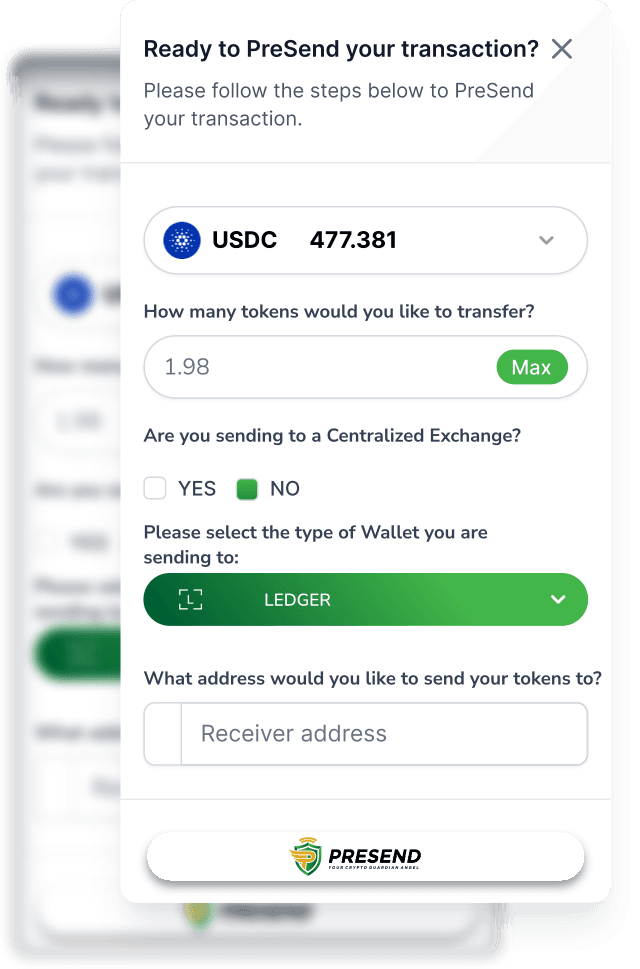 The
ONLY
Cryptocurrency Transaction Protection Software Known To Mankind!
NO MORE LOST CRYPTO due to
Incompatible Blockchains/Coins!
NO MORE LOST CRYPTO due to
Incompatibility Between Wallets/Assets!
NO MORE ACCIDENTALLY LOST CRYPTO
to the Cross-Chain "Black Hole"!
We are
NOT
performing
SIMULATION
transactions! We run
REAL
checks on
EVERY
transaction to ensure safe transfers!
HOW IT WORKS
Securing The Future Of Crypto Transactions!
Have you ever sent a transaction on the wrong chain and accidentally lost your crypto to the "cryptocurrency market interoperability & incompatibility black hole"?

Well, fear not! PreSend is here, forevermore, to ensure this does not happen again!
Let's STOP The INCOMPATIBILITY!
PreSend is compatible with multiple wallets and centralized exchanges RIGHT NOW! We will continue to develop further capabilities, supported wallets & exchanges, as well as further functionality until every cryptocurrency transaction is SAFE & SECURE! No more accidentally lost crypto, PreSend is here to HELP!
---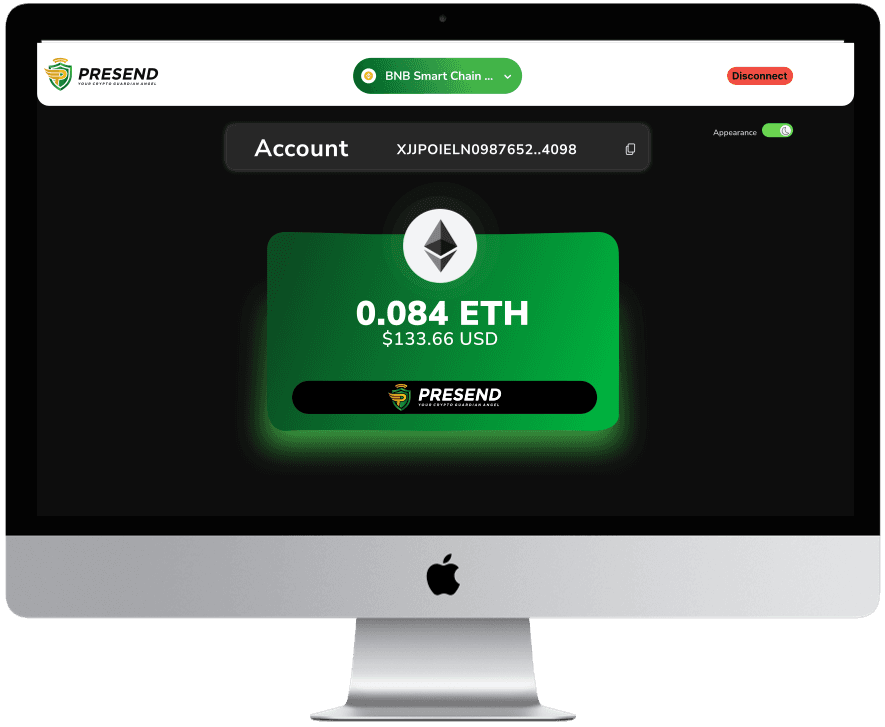 UNPARALLELED ACCURACY
PreSend runs multiple checks to ensure user's coins are compatible sending on the selected blockchain, as well as being compatible with the recipient wallet/platform type! No more lost crypto! No more test transactions!